Hot Water Bottle Cover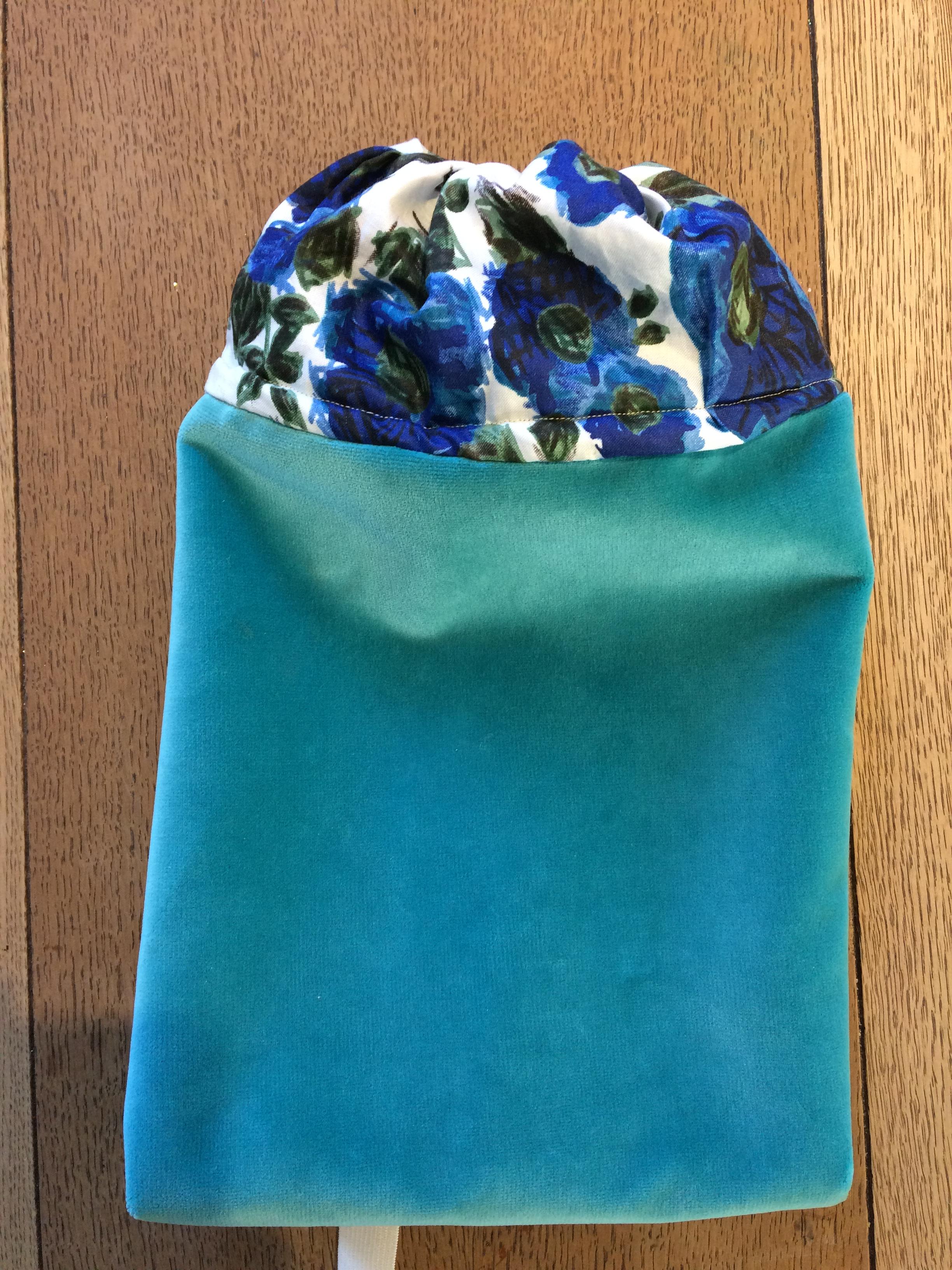 This hot water bottle is a great short sewing project.
I used bits of scrap fabric left over from other projects.
I love to use fabric that means something to me. I made my daughter her own cover from baby clothes and old dresses she has grown out of. The cover above has floral fabric I bought over 10 years ago and has been waiting at the bottom of my draw to be useful.
Directions:
1/ First draw an outline of your hot water bottle on your chosen fabric.
2/ Decide on the dimensions of the two fabrics. I chose a velvet for the main body. You do need a thick fabric for the main body to insulate and protect from the heat.
3/ Choose a thinner fabric for the top section. This should be able to gather. You will thread elastic through the to hem for easy re-fill.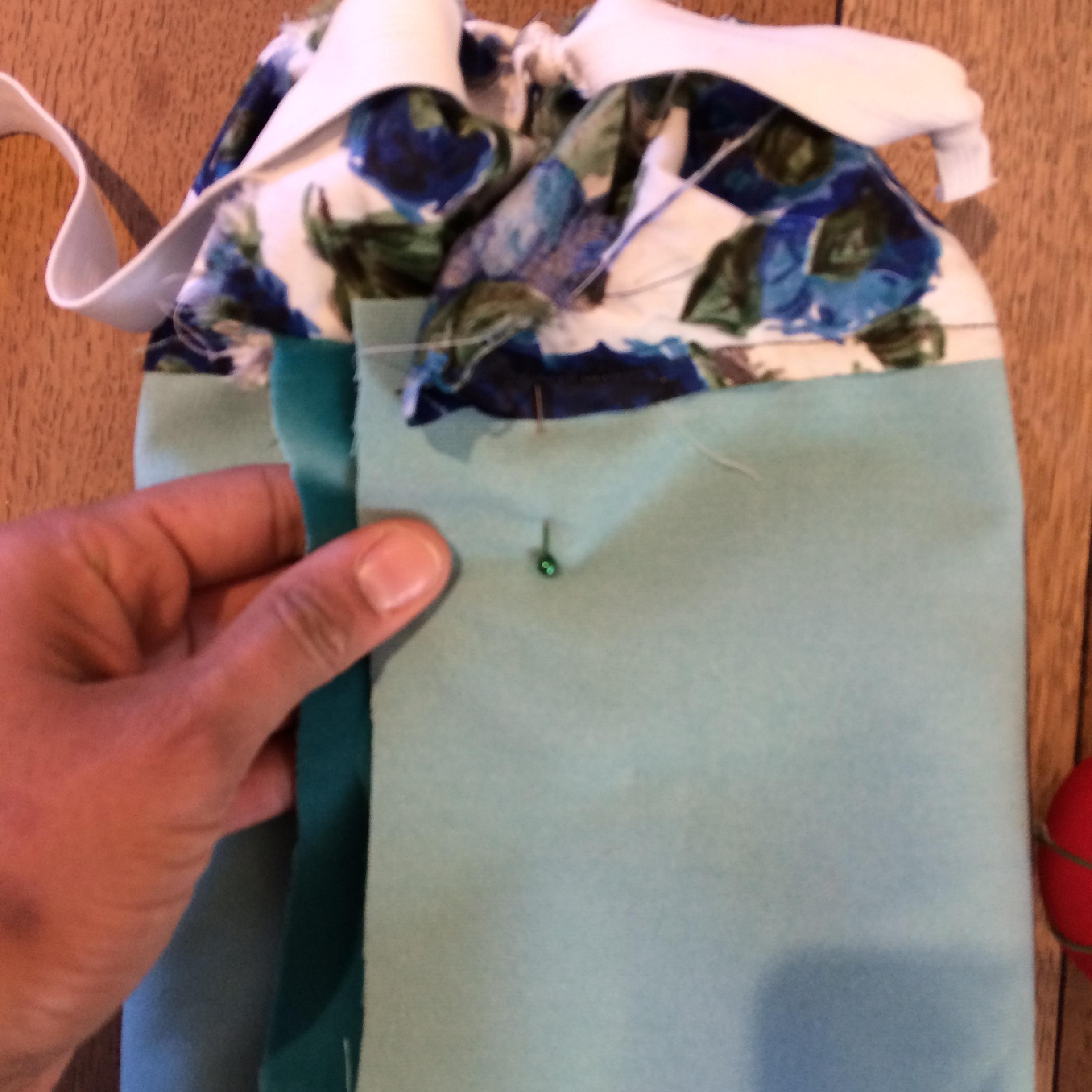 Sew the two bits of fabric wrong side to wrong side.
then wrap around the bottle as above.
4/ Fill the bottle to allow for expansion. Once filled tack along the edge and allow for a 1/2 inch seam.
5/ Sew along the open edge and around the base.
6/ Cut off loose fabric and neaten the edges
7/ Turn over the top hem and sew.
Thread elastic through.
8/ Tie the elastic securely ensuring you can open the entrance to allow for the bottle to slide in and out.
9/ Tidy up loose ends and turn right side out
All done!!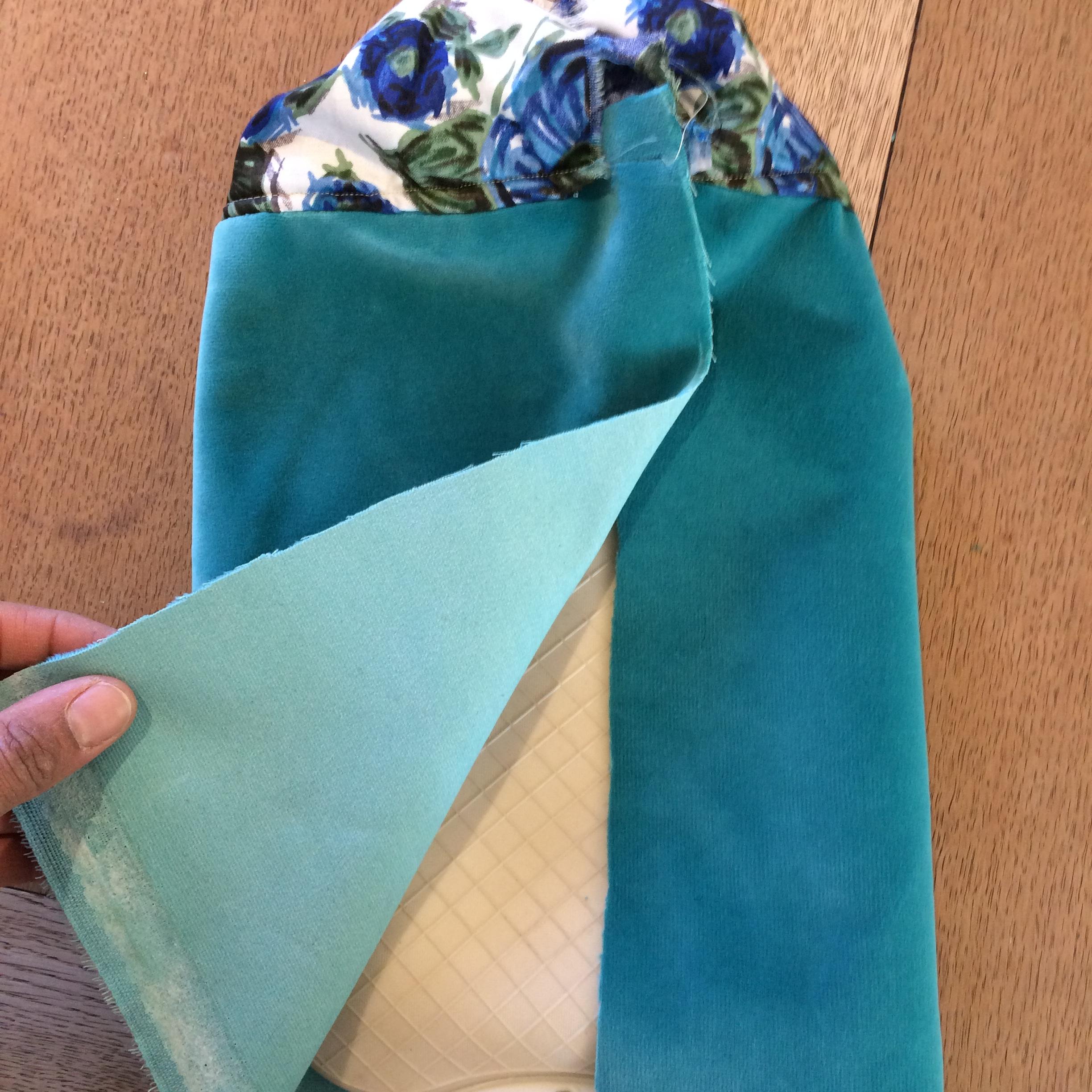 Bellow is the cover I made for my daughter: